Getting personal finances straight is a great idea for a business set up. Many entrepreneurs do not have the financial literacy to scale their businesses and attract potential investors. Knowledge of how to deal with personal finances have lifelong benefits that include increased financial health.
You will need some level of financial investment when launching a new business or seeking to grow an existing one. The state of your personal finances can be extremely crucial during business loan application or petitioning for capital.
Excessive debt, poor budgeting, and inadequate retirement saving are elements that may affect the running of your business. You have higher chances of securing the funding you require with well-organized and maintained personal accounts. 
Below are personal finance tips for business owners.
1. Manage your Credit Score
Bad credit can affect personal finances as well as your business. Monitor your credit score regularly and do your best to maintain it. Besides, personal debt is a feature of your credit score. Your credit score can make a significant difference in getting credit approval. You are guaranteed better interest rates with a good credit score for your business.
Improving your credit score may take years of effort, but it is easy as long as you make your payments on time and limit your debt limit. Lenders will be able to determine your ability to make payments by examining your personal debt. Your spending and financial decisions impact your credit score, which in turn affects your business.
2. Separate Personal and Business Finances 
The need to separate personal and business finances should be a priority for your business. Business owners often intertwine business and personal finances. It is best practice to have personal commitments in decent order. Keeping separate finances means you know where the business stands financially.
If the business encounters problems, your personal finances will potentially suffer as a result. Another outstanding reason to differentiate your personal and business finances is for tax purposes.
You minimize the chances that your entity will be subject to a tax audit. It is essential to open a business banking account when you start your business. You need to deposit business income in your business bank account. Also, apply for a business credit card for your business expenses. Do you want to know more about credit card management? check this helpful post about settling your credit card debt from Loan Advisor.
3. Financial Plan
A budget is crucial for a household to be financially stable. Financial experts have continually emphasized the need for budgeting and adhering to it in personal and business finance. Despite the size of your business, you need to have your financial terms outlined concisely. Budgeting provides a platform for setting financial goals, making concrete financial decisions and improving control over your economic lifestyle.
Instead of casually pulling money from the business, provide yourself with a regular paycheck that will better the chances of your business success. Financial experts help with budgeting and planning your finances on a calendar to plan for future expenses. Besides, financial advisors have highlighted effective ways of budgeting to enhance personal savings or eliminate debt.
4. Seek Professional Help
Unless you are an expert with an educational background in finance, it would be helpful to consider some of your options to help you make informed financial decisions. You may not be well updated in accounting, bookkeeping, and managing finances. You can opt to hire a good bookkeeper for your business to keep track of your income and cost. Consulting a financial adviser for specific guidance is essential, especially when the tax season rolls around. A tax professional can help figure out your obligations. 
5. Build an Emergency Fund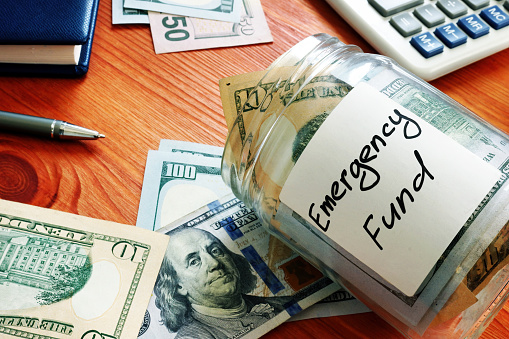 It's recommended that you have an emergency fund for your personal finances. Ideally, it would be in the form of savings adding money and no withdrawals. It is smart to plan for off-season funds for the business to create a steady flow of income. An emergency fund will provide you with a cushion if your business is not generating revenue or goes under unexpectedly.
Life is full of unexpected state of affairs, some better than others. Like most people, you need to cover food, medical expenses, housing, and welfare of your dependents when you are cash strapped. Business owners need to keep in mind these personal financial needs in adversity. You should be able to support yourself and your family shortly using your emergency fund.
It is essential to consider how significant your personal finances will impact your business. By keeping accurate and detailed financial plans and budgets, you do not want your personal finances to ruin your business entity.