Business owners rarely enjoy a quiet day at work. After all, they have so many issues to consider as they look to keep their operations running smoothly. From how they want to market their business to the products and services they offer, there is simply so much to stay on top of.
One topic which has risen up the agenda for many organizations in recent times is the issue of payment. With so many new approaches to the matter emerging in the last few years and cash seemingly becoming a thing of the past, businesses have to ensure they are offering people the chance to pay for goods and services in a secure and convenient manner.
Now, a major new report has provided some of the clearest hints yet that businesses simply cannot afford to lag behind on embracing new methods of payment.
The move away from cash
Capgemini released its World Payments Report 2020 at the start of October and the accompanying press release detailed how customers are migrating away from cash and becoming more open to new ways to pay.
The report found that more than 38 percent of those polled had discovered a new payment provider in recent months, with 68 percent of them choosing to make use of internet banking and direct account transfers. Also, 64 percent said that they had used contactless cards recently, while 48 percent had turned to digital wallets including QR code-based payment systems.
The findings also suggested that the use of digital payment methods will rise in the future, with automated payment processes expected to become more common. The future of digital wallets also looks particularly bright, with the number of people using them expected to rise from 2.3 billion in 2019 to 4 billion by 2024. The latter figure is essential – and remarkably – equal to half of the world's entire population.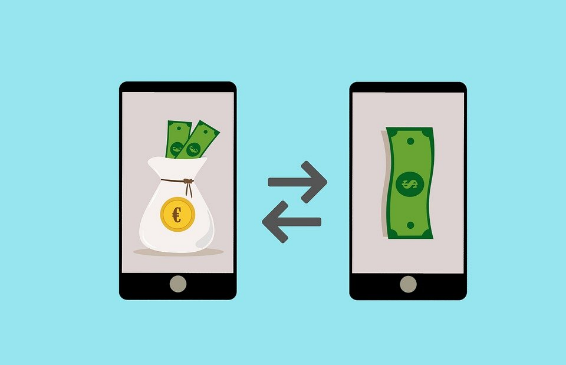 Taking the leap
Capgemini's data clearly offers a fascinating insight into the state of play in relation to payments, as well as what the future might hold. However, while some businesses may have only just begun to examine the area, it is worth noting that brands in many sectors have already taken a leap into embracing these new forms of payment.
For example, the Google Pay site lists a whole range of companies in the US that now accept its services in their stores, including sports retailers such as Nike and food and drink outlets like Dunkin' Donuts and McDonald's. Google Pay can also be used online and on apps through brands like Starbucks and Airbnb.
Digital payment services have also been widely embraced as a way to make deposits in the world of sports betting. For instance, Asiabet reveals how Skrill, Neteller, iWallet, and EcoPayz have become popular digital wallets in that sector, with the site describing e-wallets as a safe and secure way to transfer money. Asiabet also provides further guidance on payment methods, elaborating on the options available for customers to find the best service to suit their needs.
Some businesses have even taken the step of embracing cryptocurrency as they look to the future as well. Last year, sites including The Verge reported on the launch of the Flexa payment network and explained how it offers people the chance to spend such currencies in stores including Whole Foods, Jamba Juice and Caribou Coffee.
An intriguing time
It is an intriguing time in the world of payments and Capgemini's report seems to be the latest evidence that businesses should not ignore the changes that are happening.
If you run a business, now may well be the time to consider how you can change your payment options and bring them in line with the more modern methods that are being embraced all over the world.