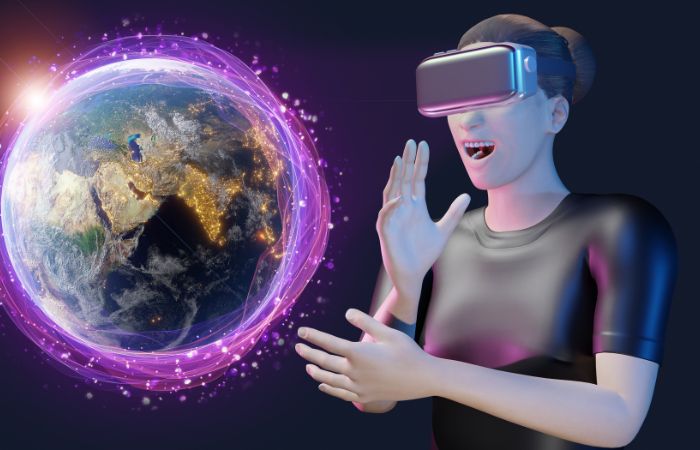 The internet has changed through time, and the metaverse results from that evolution. We live in a period when humanity is undergoing a profound transition, and our everyday lives are sure to spill over into the metaverse.
The term "metaverse" refers to a broad movement in how people interact with and communicate with technology in today's fast-paced world, rather than a specific type of technology. Even if the technology it initially envisioned becomes commonplace, the metaverse will likely become outdated.
Companies, businesses, and organizations have hired Metaverse consultancy to improve their future.
Metaverse Consultancy Making Their Way
Is the metaverse merely a fad, or will it affect social media marketing in the future? What is the metaverse, and what does it entail? Here's what you have to know about the situation.
Please don't feel terrible if you need to inquire what the metaverse is.
Although the metaverse is not a new concept, the pace with which it has recently gained attention is remarkable. We can credit Facebook for igniting the Metaverse craze. Facebook has become Meta and has big ambitions for the metaverse in the coming years.
The metaverse is the future of the internet. So the metaverse Consultancy.
Today's metaverse:
The metaverse is heaven for technophiles:
A place where you can indulge in any virtual environment and engage in any physical reality at any moment – and also see & genuinely feel everything, even if you are far away from that location.
Metaverse's digital economy is expanding as well. A person may now manufacture, purchase, and sell things. It's also compatible, enabling you to move virtual objects like garments from one platform to another, according to more utopian metaverse views. You can purchase a shirt at the store and bring it to the movies. You might be able to construct a character you can carry with you as simple as copying your profile image from one digital area to another in the metaverse.
Meanwhile, as the COVID pandemic spread the globe, halting economies, the internet and the following Work from Home technology allowed firms to remain solvent and, in some circumstances, expand quickly. As a result of the pandemic, many sectors, including learning, have seen considerable changes and have become increasingly technologically advanced.
In short, by integrating virtual reality (VR)-based devices, the metaverse can change several industries even further. These gadgets will transport consumers to another virtual space from the comfort of their homes. People would be able to engage without having to commute great distances, breathe toxic air, or even suit up for various events. Kids could learn multiple courses and courses at their speed, allowing them to open their minds beyond what is now available.
The future of employment and the metaverse
With significant gamers like Meta joining this arena and firmly announcing that this may be a new reality, it's a question of time until more entities do the same. It might result in a massive extension of the metaverse's bounds, unlocking large amounts of wealth previously unavailable to customers and investors.
The metaverse development is on the concept of openly functioning, nearly without interference from any particular community or organization, as involvement.
Pearl Lemon Consultancy, a metaverse consultancy, acts as a guide. The metaverse is already enormous, and it will only grow. Having an expert guide by your side to assist you through it will provide a significant competitive edge to any company that has one.