The unexpected COVID-19 pandemic has been very challenging for all of us. It has literally changed our day-to-day life in unimaginable ways, not to mention our jobs and workplaces.
Every section of society must give their best to protect themselves and other people, and that includes employers and employees. Every human being is playing a role in preventing the further spread of the disease.
So, you may be asking yourself:
What measures should be taken in the workplace?

How can employers protect their staff?

How to choose the best advice and get updated information on COVID-19?

How to get your workplace ready for COVID-19?
The best way is to listen to recommendations from the World Health Organization (WHO) and other public health authorities. Taking action and following the measures is the only way to contain the virus outbreak, and succeed in the long term. All the people, including businesses and employers, have to play a role in stopping the pandemic.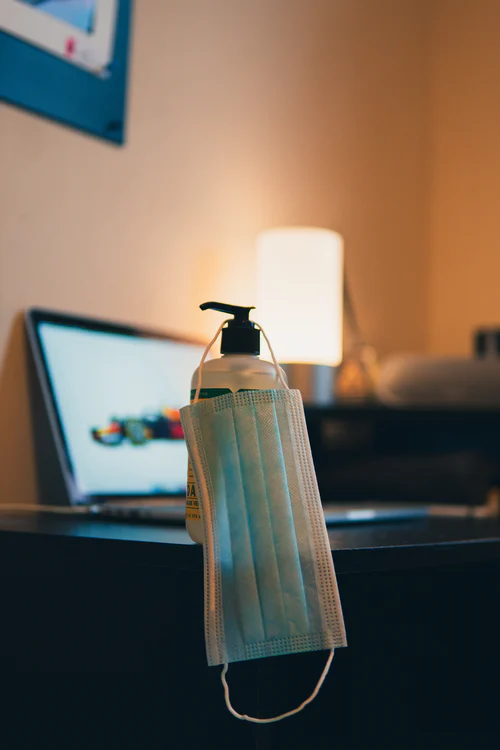 How Does COVID-19 Spread?
The virus spreads between people when an infected person is in contact with another. This means – when they sneeze, cough, sing, speak, or breathe heavily. This happens most while people are in close contact (less than a meter apart). Here are some guidelines suggested by WHO on how to protect yourself and the others:
Social distance

(stay away from others, at least 1 meter apart, even if they show no symptoms)

Wear a mask, especially when it's not possible to keep the distance

Open the windows regularly to let fresh air in

Clean your hands and the surfaces you touch

Avoid gatherings if possible
You may be asking yourself if all of this is possible in the workplace. Of course, everybody can wear masks and wash their hands, but what about distancing and gatherings? It's not hard to imagine that someone may forget about it at a moment, or may not estimate that one meter correctly. What is the solution?
Many businesses have started protecting themselves and their staff by placing protection screens in the office. If you are curious about this idea, please continue reading. Here you will gain all the knowledge you need, so you will be able to decide if this is something that will help your business during the pandemic.
Panel Screens in the Age of Pandemic
Modern offices are known for shared areas and workstations, that are designed to promote contact and creativity between the members of the staff. However, times have changed. People are now afraid of coming back to their office space because of the risk of getting infected.
Divider panels are tested and successful options when fighting against COVID-19. They don't deflect any micro-particles which may be exhibited through coughing, sneezing, or verbal communication.
They are budget-friendly and easy to install and maintain. According to the experts at panelscreens.co.uk, it is the best solution for a workspace, as it provides a hygienic and safe environment, that can also be comfortable for your staff. Employees will be able to accomplish their tasks without worrying about social distancing. Potential customers may also feel more safe and relaxed.
Materials
The materials that are used most commonly are plexiglass and acrylic. There are also stronger materials available, such as impact-modified acrylic, PETG, or polycarbonate. Clear glass is a good choice, as well as antibacterial vinyl panels.
How to Choose?
When choosing a panel screen for your office, make sure it is cost-effective and helps to maintain hygiene, social distancing, and safety protocols.
An easy portable screen is very practical because it can be used in a variety of settings. It's always a good idea to have an easy to move, lightweight screen, for any location or situation.
Make sure a panel screen you choose is clear and see-through. This will help in smaller workstations and don't forget they can be easily sanitized, so you will get a perfectly hygienic work environment.
If your employees are standing, be sure to purchase panel screens that are at least 2 meters tall. It's best if they are movable, so they can protect both the employee and the customer.
Choose a hanging protection screen if you need it for a pub, restaurant, self-service tills, shop tills, or retail checkouts. They are very convenient for these areas. Freestanding panels come in different sizes and are ideal for maintaining the social distance between your employees and visitors.
All of these concepts are new to us as a society. The idea of creating barriers between people is very painful for many. But given the circumstances, the main goal is the safety of our community.
It may take some time to get used to it and it is quite challenging. But the implementation of panel screens is a very effective solution not only for protecting the employees but for helping companies survive in this struggling economy.