How to Strengthen Your Customer Relationships




Customer relationships is what drives your business. With great customer service, you can differentiate your company from your competitors.
The reason why customer service is so important for businesses is because the customer relationship is often the only contact the customer have with the company.  Obviously, customers are essential to any organization so treating them good and making them fall in love with your business can make them returning customers over and over again. Some customers are spending hundreds or even thousands of dollar as customers each year and the customer relationship is what is going to have a huge effect on if they're going to become returning customers or not.
In this article, we'll therefore give you some of the most effective ways to strengthen your customer relationships.
1. Be honest and personal.
Every interaction you have with your customers should be meaningful. Never see your customers as a money resource that you are going to squeeze as much money as possible out of. Show your customers that you care about them, by asking how they're doing and offering to answer any more questions they might have.
Avoid just answering their questions with only a few sentences without any further questions or kinds words. Sincerely thank your customers for their message and wish them a good day. Small, kind acts like that can be the beginning of something big.
2. Guide your customers like they were your babies.
Your main goal in customer relationship should include making your customers' experience with your business as pleasant as you possible can.
This is why this point comes up. Have a motto of taking care of your customers as if they were your babies and you'll come a very far way and build many successful relationships with customers.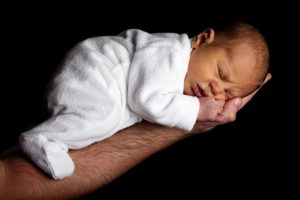 Offer to help them in every step of the process- from things as easy as helping them decide on a product to giving them discount codes or simply answering to any questions they might have. The point is- make their process of ordering and their impression of your business as positive as possible and you'll improve the chances dramatically of making them returning customers.
3. Send your customers thank you letters and/or gifts.
This is one of the most effective ways to show a customer that you appreciate them. And doing this also brings great results.
Most companies send out gifts or thank you letters during holidays such as christmas and new year's and if you would do that as well, there's a big chance of not standing out. If your letter is one of ten other letters the customer have received, there's a smaller chance that your message will have a very large impact.
A trick you can use is to send out thank you letters and gifts randomly throughout the year at random times. This indicates that you think about your customers and appreciate them all year around and not only during holidays when it is businesses "duty" to do it. So if you want to separate yourself from the masses and build deeper connections and customer relationships, send a letter or gift randomly throughout the year.
4. Write hand-written letters or notes.
Depending on how many customers you are handling, this can be quite time-consuming but oh the effect it has. Everybody writes messages on the computer these days so you can be sure that you will stand out and leave a big impact on your customer with this strategy. Writing a simple thank you note by hand leaves a true indication that every customer of yours is worth your time.
When writing the message, don't forget to include their name at the top to make it more personal and your own name at the bottom to make it easier to remember your name. There's an idea behind all of this. Next time they contact your business and see that they're speaking to you, they will feel like they're in safe hands.
5. Make your customers feel important
Your customers should feel like they're the center of attention. Keep them updated with what you do but don't be spammy. With the Business Process Automation feature of your CRM, it is easy to keep your customers informed and thought-about. Simply configure your CRM to send out different automated emails such as thank-you emails or press – releases.
6. Give your customers the latest news.
Letting your customers be the first to know about new events and happenings, you are not only showing them that you are thinking about them, you are also making them feel like a VIP that is highly appreciated. This strengthens the trust between you and your customers while it also improves your customer relationships in general.