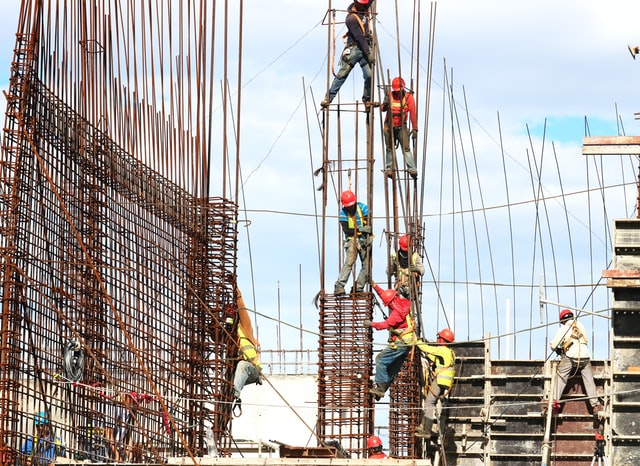 Construction monitoring is an essential aspect of quality control in any construction project. It is a routine practice, and most contractors must follow this carefully to protect their financial interests and workers' lives and assets. Moreover, construction monitoring has become more integral in recent years due to the complexity of large-scale developments and associated risks that all construction businesses need to manage.
With technological advancement, modern construction monitoring uses computerized technologies, such as cameras and GPS devices that measure project status. Moreover, these technologies also capture significant events that may jeopardize operations or lives on site. Here is a detailed discussion on monitoring your construction site for more efficiency.
1. Monitoring Plan
The first step in construction monitoring is a monitoring plan. Develop a plan covering all aspects of daily checking and then ensure to clear it to all the involved parties. Create a plan for day-to-day operations. Make sure to develop separate programs for different phases of the project execution phase. The plan should include:
Scheduling of monitoring activities
Training of all the staff involved in construction monitoring
Identification of key personnel and the equipment they use
Establishment of online or offline spaces for communication, etc.
Setting up the office at the construction site.
2. Daily Meetings
It is essential to hold daily meetings with project team members, managers, and other stakeholders to discuss any issue or problem that might arise during construction. Establishing a way to measure how much effort goes into construction monitoring is also essential. Establish an online forum where all stakeholders can discuss issues and questions.
3. Ongoing Training
Regular training is one of the essential practices in construction monitoring. The training should help identify issues or problems as early as possible to rectify them before they get out of hand. The training conducts by a mentor or an expert in the field, or you can assign someone who is not a part of the team but has enough knowledge about the job.
4. Keep the Camera on at All Times
It is essential to have cameras installed for monitoring purposes at all times so that problems may get fixed on time. 360-degree cameras and complementary software solutions assists in documenting significant occurrences and communicating them across teams and other stakeholders. Using cameras to film any action that needs documentation, such as project progress, damages, and repairs, construction accidents, or supply chain issues, is also possible.
Cameras are beneficial in construction site capture. They are used to communicate what's happening at the site in real-time. Cameras can capture the whole project and the structures and other facilities. Many cameras are available depending on clients' preferences and budgets. Wireless cameras are a good way of taking pictures of important events on-site such as an accident or theft, in case there is no network connectivity with the camera. You should look for complete solutions, including 360-degree cameras and the software able to generate mapping, in-depth analytics and reporting, and integration with architecture programs or construction management software.
5. Recording and Keeping Information of All Projects
Make sure to keep a record of all projects and have a way to keep track of management's progress through construction monitoring. It keeps everyone involved in the project on the same page regarding what is happening on-site and in the back office. It also creates a sense of accountability among team members for their work.
6. Real-Time Monitoring by Remote Operators
Remote monitoring is a good way of checking construction activity at any time. After each shift or regularly, remote operators can remotely monitor the construction site to identify issues, such as hazards, equipment failure, or accidents, and alert managers to address the problems.
GPS monitors can also track the development of a project and instantly spot any flaws or concerns. In addition, the available hi-tech devices monitor the whereabouts and activities of the team. Finally, if any problem/conflict/accident occurs on-site, some GPS devices and 360-degree cameras can assist in tracking a person's action and understanding of the issue.
Conclusion
Construction monitoring has become more significant in recent years due to higher standards and the complexity of projects. As a result, the industry needs to focus on a strategy to help contractors improve efficiency and reduce waste and delays in the construction process.
Make sure to monitor construction progress often. It will help keep an eye on upcoming issues or problems with the project and address them before they arise. It will also help in keeping management informed of the progress made on their projects.