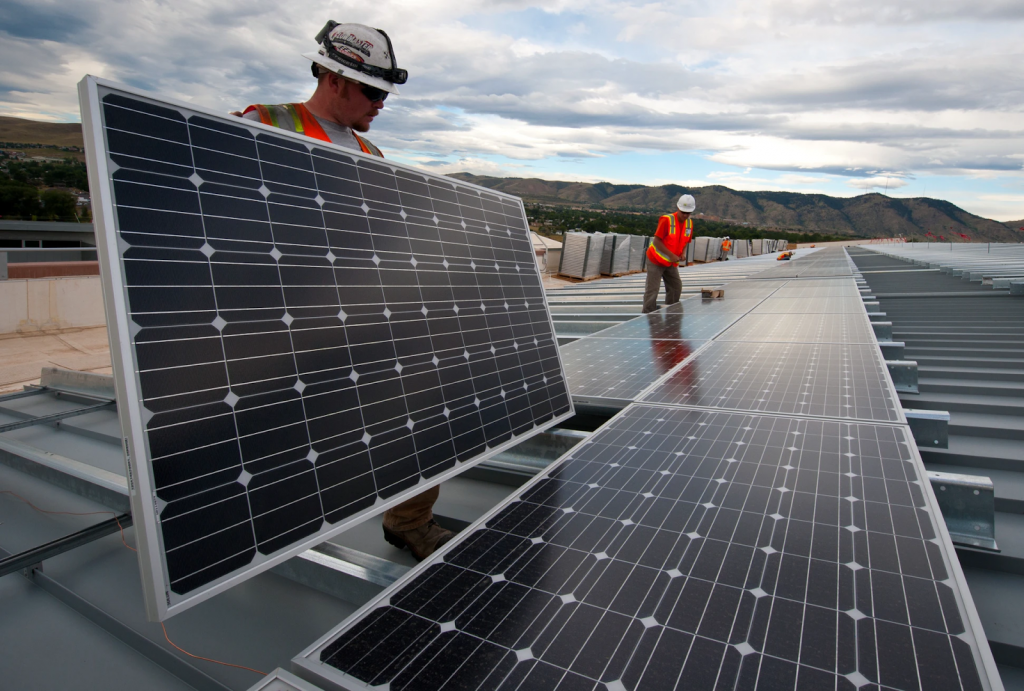 Growing a business has several challenges associated with it—expanding a business post-2020? Even more so. Managing and encouraging the growth of a solar business is no exception.
The following will explore some of the things you can do to help grow your solar business in 2021. This information is designed more for people who run an established solar energy business, but some of the tips apply to newer enterprises.
Take A Look At Your Current Situation
Before you begin to implement techniques and tactics to start growing your business, it's a good idea to sit down and look at your current situation. All aspects of a business are interconnected, which means something like employee satisfaction can greatly impact customer satisfaction. As yourself the following questions:
How much money is coming in versus going out?

How happy are your current customers?

How many more customers could you take on and maintain high-quality service?

How satisfied are your current employees?

Is your supply chain functioning more or less the same as it was pre-coronavirus?

Or do drastic changes need to be made to work with the new supply chain?

How happy are you with the work you do?

Does your accounting need to be better organized to make tax season easier on you?

Are the headaches in your day worth the money you make to deal with them?
Having honest answers to these questions can help you determine the business areas you need to be addressing. Try also writing down an ideal answer to each of these questions. Once you have an idea of the ideal situation, you can begin crafting a business strategy that helps you get there.
Strategize With Targets In Mind
Once you've identified how you want to improve, it's time to write out a few targets to focus on for the next quarter. Ideally, you don't want more than three things you're working on at one time. You might need to make a few phone calls if supply chain disruption has occurred for your business due to the pandemic. Ask questions like: What can I do to make things run more smoothly given how much slower things are moving?
You might get descriptions of things other companies are doing to work with a slower or limited supply chain. You might realize there are steps you can take when items get delivered to make the process smoother for everyone involved.
Gaining New Clients
When it comes to growing a business, one of the major areas of focus is, of course, gaining new clients. There are several ways to go about doing this in the solar industry, and the remainder of the article will focus on these.
Reviews Are Golden
In today's market, the power of reviews cannot be understated. Shoppers use reviews and testimonials from real customers to help them choose between the many different options available on the market. If you don't have a reviews or testimonials section on your website, that's your first priority.
Studies have shown that generation Z almost never makes a big purchase without first reading customer reviews. Once you have a place to post or funnel reviews to, you can begin asking previous customers if they would mind writing out a little, honest review. Many people now understand the power of reviews regarding managing businesses and are happy to help out.
Lead Generation Campaign
Once you have your reviews up, you're ready to begin generating new leads. Solar lead generation is very similar to lead generation among other business types. The goal here is to make your business more widely known to residential and commercial property owners in the area. Small business groups are a fantastic place to start as you'll likely meet the entrepreneurs and business-minded individuals in your area there.
Whatever method you use for lead generation depends a lot on the culture where you're located. The one part that doesn't vary between locations is having a funnel of sorts where those interested can leave an email with you or set up a consultation call where you can go over what solar power would mean for them in their location.
Case Study Write-Ups
Something fantastic to have on hand when speaking to a warm lead is a case study. These are digital or printed write-ups explaining how your work has influenced and helped a family or business in town. Ask around to see if any of your previous clients would be okay with sharing their numbers (utility bills and other stats) with you. If you're not confident in writing up the study yourself, you can hire a freelance writer to help with this.
The above tips should help you begin your journey towards business growth in 2021. The solar industry has so much to offer the world and is expected to be America's fastest-growing energy industry between now and 2050.