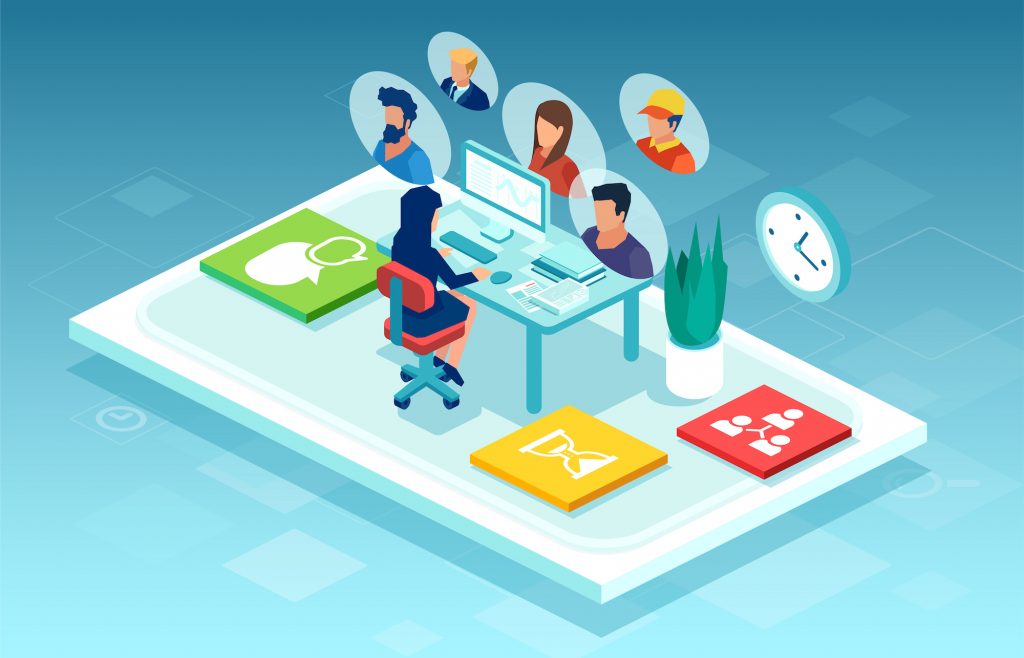 You know very well how customer communications play a huge role in every business. Moreover, you're aware that your Voice of the Customer (VoC) metric could greatly suffer if you ignore it. When that happens, your business can easily diminish by wasting tremendous amounts of resources on customer retention and acquisition because most of your current ones have decided to take their business elsewhere.
Prevention is better than cure, as they always say. Take the initiative and make sure your existing customers aren't having problems with how you talk and engage with them. The first step to do just that is to become acquainted with the common issues that are presenting themselves in customer communications and tackle them head on. 
Delayed or slow response
Problem: Customers nowadays have high expectations when it comes to customer service. With the internet and various communications software, they know that in a lot of cases, companies can respond to their concerns very quickly.
Solution: Invest in communications technology. For example, if you are in the field service industry and have a HVAC repair company, choose a specialist management software tailored to your business niche that has customer communications management (CCM) as one of its features. Apps like the one offered by Jobber can significantly help you improve the level of communication you have with your customers, in such a way that is convenient and helpful for both them and you. 
Aside from targeting your efforts externally, you can also work on your internal communications. One of the many reasons customer service responses become delayed is because the information they need isn't readily available and centralized. For instance, if the customer wants to know when the HVAC technician will arrive, your operator may need to put the customer on hold and call the technician assigned to them. Better customer service begins with internal communication. If your customer service reps can know the status and location of the tech in a few clicks, they can instantly answer your customers' questions about it.
Unresponsive customers
Problem: Customers don't provide enough information when they're asking for help.
Solution: Inform the customers of the steps you need to take to accomplish their requests. Be precise in telling them what you need to do in those steps. Also, be sure to talk to them in a personal and friendly tone. Treat them how you would want to be treated yourself. 
Talkative customers
Problem: Unlike unresponsive customers, talkative ones often go on many tangents. While it's not that bad to talk to a chatty client, it can eat up your time, which may prevent you from proceeding with the next customer in the queue.
Solution: To handle this type of customer, you need to learn how to redirect conversations carefully. However, it can be tricky to change the conversation without sounding like you're interrupting the other person in the line. To work around this dilemma, you can acknowledge what the customer is saying and immediately follow up with a reminder regarding why they called.
Once you get the customer back on track, restrict yourself in asking direct and close-ended questions. While it's great to build rapport and let conversations be customer-centric, being straightforward and candid about your customer's actual concern is much more preferable in this kind of situation.
Refusing customer requests
Problem: It's difficult to say no to customers, especially if they have the mentality that the customer's always right.
Solution: You should set expectations and make sure not to give false hopes. Furthermore, investigate if you can't honestly say yes to their concern. They may have phrased their request poorly. Or they don't fully understand what they need. If you exhaust all the things you need to ask and find out that you can't help the customer with their problem, then it's time to say no.
Weak customer service skills
Problem: The people managing customer communications lack customer service skills. They may also be exhibiting rude behavior or bad attitude. Note that 34% of complaining customers often have poor customer service skills, and 23% have problems with rude representatives. (1)
Solution: You always need to make sure your team is providing good customer service. Thankfully, there are multiple ways to handle communications problems like this, one of them being further training on the job. 
Some of the things you can focus on are:
Standard operating procedures

Customer reviews

Mentoring and skill assessment
(2)
Customers can't get a hold of real humans
Problem: While automation is convenient for your business, your customers may think otherwise. Interactive voice response (IVR), auto-generated emails, and scheduled notification messages can be annoying since it's only one-way communication. (3)
While there are some instances a business and customers can engage without communicating with one another, there are many circumstances when customers need to get a hold of someone to talk to. Most of the time, those circumstances can make or break your business with them, especially now that they have high expectations of your customer service. (3)
Solution: Always provide your customers with a way to contact someone in your customer service team. Put an option in your IVR that can direct your customer's call into one of your agents. Provide an email address where they can send emails and expect a reply from a person—the same goes with text messages.
Apologizing to customers
Problem: One angry customer can quickly make a dent in your reputation, given how easy it is to spread rumors and spread misinformation.
Solution: Quickly investigate the issue at hand. If you caused the problem, own up and apologize. While this solution may seem cut and dried, you wouldn't want to face the backlash of trying to find another way out and messing it up.
Conclusion
Excellent customer communication is all about having excellent customer service, adapting new communication tech, and learning to be a great conversationalist. On paper, these common problems may seem simple and harmless. However, if you're dealing with a hundred or more customers per day, everything can immediately escalate and cost you your company's reputation.
Thankfully, these customer communications problems can be easily undone and resolved through simple changes.
References:
"Survey: 8 Things That Really Cause Consumers To Complain," Source:

https://gatherup.com/blog/what-makes-consumers-complain/

 

"Overview: What Is Customer Communication?" Source:

https://www.fool.com/the-blueprint/customer-communication/

"People, Not Robots: Bringing The Humanity Back To Customer Support," Source:

https://m.signalvnoise.com/people-not-robots-bringing-the-humanity-back-to-customer-support/