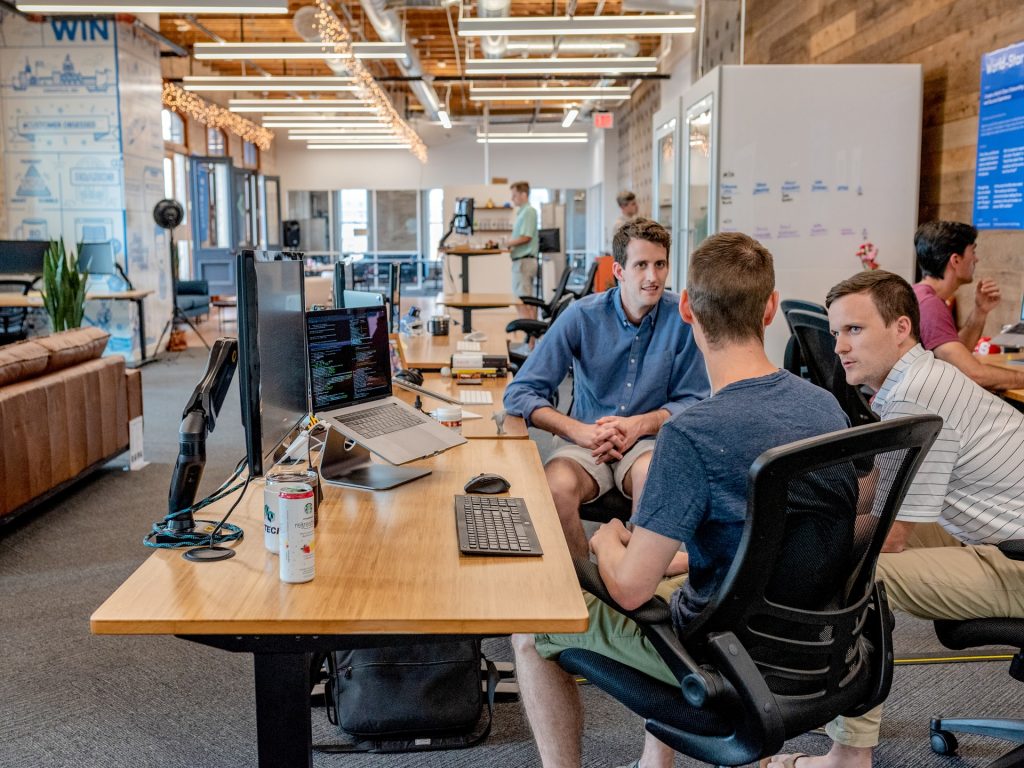 China is known for its own digital future technologies – nevertheless, the country is increasingly looking for innovative high-tech from Germany. The Middle Kingdom is said to have increased its investment projects in Germany by around 17 percent between 2019 and 2020, now sharing fourth place with France behind the USA, Switzerland, and Great Britain as the financially most powerful investors from outside the country.
But it is not just the focus of the German economy on Industry 4.0, on the next industrial revolution, that makes it popular with foreign companies of all sectors and sizes. They realize that Germany scores with numerous plus points as an ideal location for international trade.
Hardly any other country worldwide offers such an optimal combination of substantial integration into the global economy, free trade, access to new sales markets, and openness to investors from abroad – and thus perfect conditions for successful business development.
The German economy has been leading the OECD's Foreign Direct Investment Regulatory Restrictiveness Index for years: it impresses with its waiver of capital requirements, simple testing and approval procedures, and minimal regulatory interventions concerning the employment of foreign specialists and managers. All of these advantages prove indispensable for competitiveness in the global market.
In addition to IT, company-related services, and logistics, retail is one of the leading activities in foreign direct investment. Here, too, Germany enjoys an outstanding position compared to its European neighbors.
The commercial real estate market is regarded as a safe haven and as highly dynamic at the same time – even outside of major cities such as Berlin, Hamburg, and Munich. Due to the shift from shopping centres to e-commerce, the use of inner-city retail properties will more than likely soon experience a transformation – a departure into mixed-use markets, in which retailers from the USA in particular wish to participate.
But there are more reasons for Germany's popularity as a trading location. Hamburg, Bremerhaven and other large ports as hubs for imports and exports across the seas offer excellent connections to the wide world, as does the extensive road and rail network within the country.
The availability of highly qualified and reliable workers is praised, as well as the stable political and legal environment, the secure energy supply and the broad research landscape. All of them provide excellent framework conditions for international entrepreneurs.
After all, not only investors from EU member states can smoothly establish their enterprises in Germany due to the principle of freedom of movement. Businesspersons from third countries also have multiple options for setting up branches. Subsidiaries can be organized as companies under German law, among other things, in the legal forms of an LLC or ordinary or limited partnership.
Branch offices remain part of their parent companies, but with spatial and personal independence: company owners do not have to do anything more than enlist their business in the German commercial register. Finally, it gets even more worry-free with setting up permanent establishments and representative offices. Only the responsible regulatory agency has to be informed about the production or switching points.
Whether from the EU, the USA, China or any other country: For good reasons, Germany is and will remain one of the most popular and sought-after trading locations around the globe.