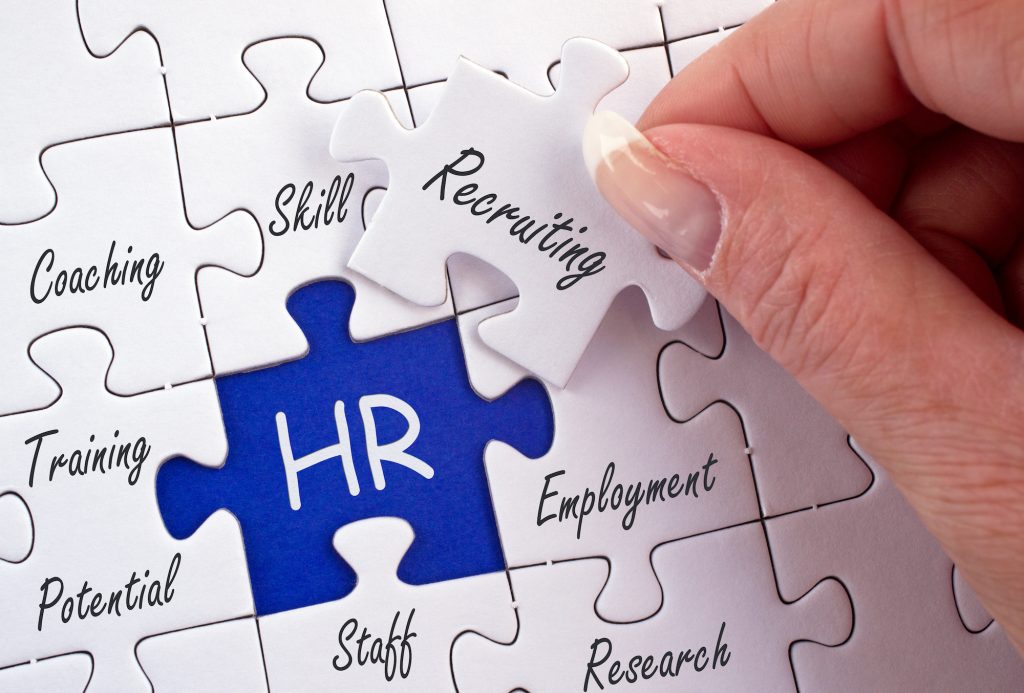 As a small business owner, you need to be careful on the strategies you use as these lay foundation that will impact your success long-term. Create and implement robust strategies today, and your business will have better chances of succeeding in the future. 
You should pay attention to your human resource (HR) strategy. HR strategy is defined as your business's overall plan for managing its human capital to align with your goals. It aims to identify your business's existing and future human resources needs and sets the direction for different areas of HR—namely recruitment, retention, and compensation. 
To ensure that your HR strategy contributes to the success of your small business, work on improving it by following this guide:
Recruitment is crucial in small businesses because it impacts your daily operations and long-term success. Hiring the right talents can be your key to standing out from the competition, hauling in more clients, and earning more profits. 
One way to step up your HR strategy is to focus on recruitment. If your recruitment in the past years has been a never-ending cycle of hit-or-miss, invest in newer technologies, such as Innovex Global, to automate hiring processes. Likewise, technology can speed up recruitment without compromising the quality and quantity of your new hires. 
Bringing in experienced recruiters to your small business can also help. Moreover, experienced recruiters know how to attract the best talents—from choosing a platform to market job ads to successfully onboarding—saving your business time and money. 
Ask Feedback From Employees
It will be challenging to improve your existing HR strategy if you don't know which areas work and need improvement. Are employees happy with the company's reward system? Or are they expecting more? It would be best if you had answers to these questions to level up your HR strategy.
Getting feedback from employees is crucial when improving your HR strategy. In fact, a follow-up becomes even more crucial if you are indulging in a smooth employee onboarding procedure. It will help you know the strengths and loopholes of the process. Employees' voices should be heard during the strategic planning process while working on the front lines. Moreover, they know what transpires in your business's daily operations and work closely with customers. 
Employees' feedback can give your HR strategy better direction and ensure that you don't waste resources implementing strategies that don't appeal to your employees. Employees can also provide insight on which areas of your existing HR strategy are effective, need improvement, and should be completely thrown out the window. 
Your efforts to improve your HR strategy won't produce the best results if employees are disengaged. When employees are disengaged, they exhibit decreased productivity, have greater difficulty achieving company goals, and negatively contribute to customer experience.
To level up your HR strategy, prioritize keeping employees engaged. Employee engagement is vital because it helps you retain valuable talent, eventually reducing turnover rates and recruitment costs. Additionally, engaged employees are also more productive at work because they're more satisfied with what they're doing and feel accountable for their outputs. 
There are several ways to keep employees engaged but showing appreciation whenever they achieve corporate milestones is the most common. You can also offer flexible schedules, organize team activities, and provide professional development opportunities. 
Your business's ability to grow in the future depends on the quality and quantity of your talent pool. It won't be easy to expand your operations in another location if you have sufficient employees. 
Your HR strategic process should include future-proofing your workforce. Ideally, you should incorporate initiatives that will help you meet the future demands of your business. For example, if you already have plans to expand internationally, you should have plans on where and how you're going to get talents. Are you going to participate in jobs fairs? Or spend more money on your marketing to attract more talents?
It would be best if you had answers to the questions above to plan for the future. Hence, the sooner you develop a plan to future-proof your human resources needs, the easier it will be for your business to grow. 
Strive To Collaborate More
HR covers all business departments, which is why collaboration is a must. How you'll achieve an effective HR strategy will depend on the support given by different departments. 
Step up your HR strategy by collaborating closely with the different departments in your business. Start by sitting with the department heads, identifying the most important goals in the department, and creating a path to achieve those goals. Prioritize to create departmental KPIs to measure progress against the objectives set easily.   
Your HR strategy will only become a success if you have the buy-in of department heads and leaders. In addition, they play a vital role in fully mobilizing your strategy and turning it into reality. With their support, you can easily implement and measure the success of your HR strategy. 
Creating an effective HR strategy isn't a one-time feat. You need to regularly review your plans, assess progress, and make adjustments whenever necessary. Thus, implementing an HR strategy without knowing if it works is a waste of resources.
There are many ways to track progress against your goals. Depending on the size of your business and how extensive the changes you made to your HR strategy, you can use regular reporting—either monthly or quarterly—or online data analytical tools. 
Once you've gathered data, use it to make smart business decisions. Take the time to assess what the data tells you, come up with actionable insights, and present your learning to the team. This will significantly improve your HR strategy and ensure that everyone involved—employees and stakeholders—are on the same page. 
Improve Your HR Strategy Today To Warrant Success 
Creating the most effective HR strategy for your small business is ongoing. Ensure that your strategy is constantly reviewed and updated as your company grows.   
Remember, the key to a successful HR strategy is to ensure that your initiatives match your company's goals. So to create one, see to it that your HR strategy functions as a business partner to your growing business.