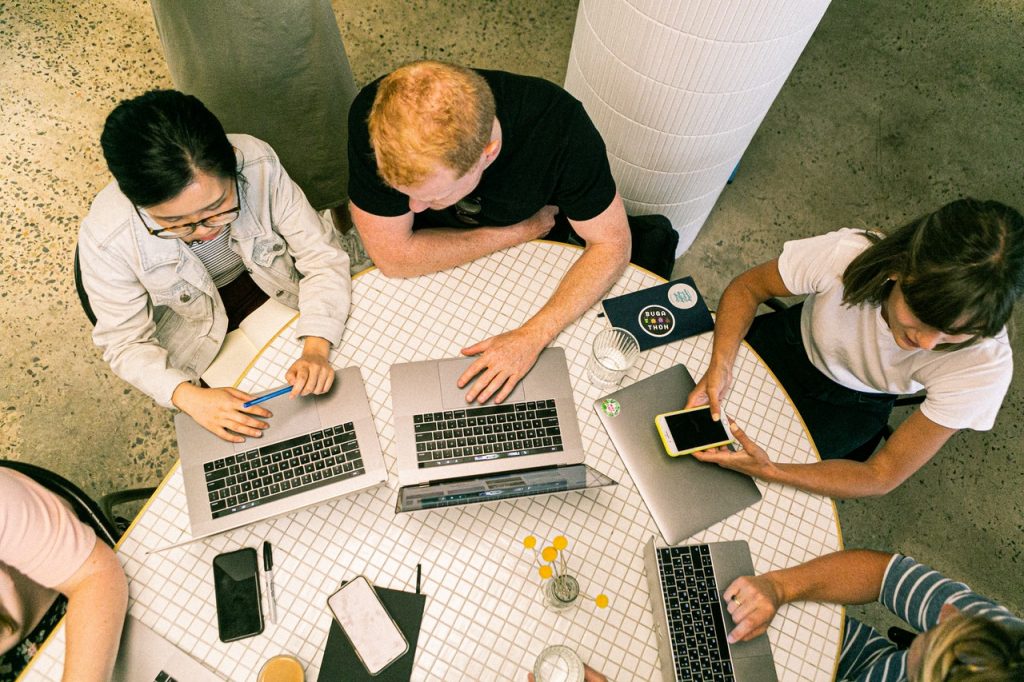 Starting an online business requires the same due diligence as starting a brick-and-mortar store. In many ways, access to the internet has made it easier to start a small online business. An online business does not require the kind of capital you need to start a physical store, but you still need to connect the right customers with the right offerings. Here are six ideas for starting an online business. 
1. Sell on Etsy
If you're crafty, selling handmade goods offers you the potential to create a great online business. Whether you make furniture, clothing, jewelry, art or picture frames, you can sell products online by using a platform like Etsy. Starting an Etsy store is a low-maintenance way to make money because much of what it takes to run an online store is taken care of for you, from managing your store, optimizing your product descriptions, analyzing sales and accepting payments. 
There are various different ways to sell on Etsy. If you sell physical products like t-shirts or hats and you work with a print-on-demand vendor, it means you don't have to carry inventory. When a customer places an order for a product, you place the order with the vendor. By not having to carry inventory, you don't run the risk of having stock that doesn't move. 
2. Launch a dropshipping business
If you don't want to sit with a warehouse full of inventory, a drop shipping business may be the way to go. You will have to source a pre-existing product from a supplier. The supplier takes care of packaging and fulfillment, which reduces the burden on you. Starting a dropshipping business means your cash flow is not tied up in inventory, so you have less of an upfront cash risk. When you don't have to deal with tracking inventory or mailing packages, you can spend more time sourcing the best products to sell.
3. Become an affiliate marketer
If you're an affiliate marketer, you recommend products produced by others. You receive a percentage of the commission every time someone purchases through your unique link. You can find affiliate programs that suit your brand, interests and audience. 
Affiliate marketers promote products or services by sharing links to them on a blog, on social media or on an email list. You may not earn as much profit as an affiliate marketer as when selling your own products. However, it's a great source of passive income that can keep growing over time. 
4. Sell digital products
The benefit of selling digital products is that you can create a product, upload it, and as soon as customers buy it, they get a download. You don't have to worry about packaging items and to ship them as you do when selling physical products. 
Selling a digital product also means you can create a product and sell it over and over. This allows you to build up a passive income stream. You can choose where to sell your digital products, whether on your own website or on a variety of other platforms. Many entrepreneurs today sell digital courses to anyone interested in a specific topic. There are so many digital products you can make, and it doesn't take as much time as creating a physical product. 
5. Offer telecoaching 
Today many people offer virtual one-on-one coaching via video chat software like Zoom or Skype. As a telecoach, you will offer advice and support to clients. They may want to receive coaching to advance their careers, improve their nutrition or for many other reasons. If you regularly post to sites like LinkedIn about the topics in which you provide coaching, you will appear more knowledgeable and trustworthy, which will help you to build up your clientele. 
6. Provide remote tech support
Many small businesses don't have the budget to hire full-time IT personnel. If you are tech-savvy and have experience working on computers and networks, starting an online tech support business where you offer tech support could work. You could start by reaching out to family, friends, and local businesses about their tech support needs. You could also find freelance tech support gigs on freelancing sites.