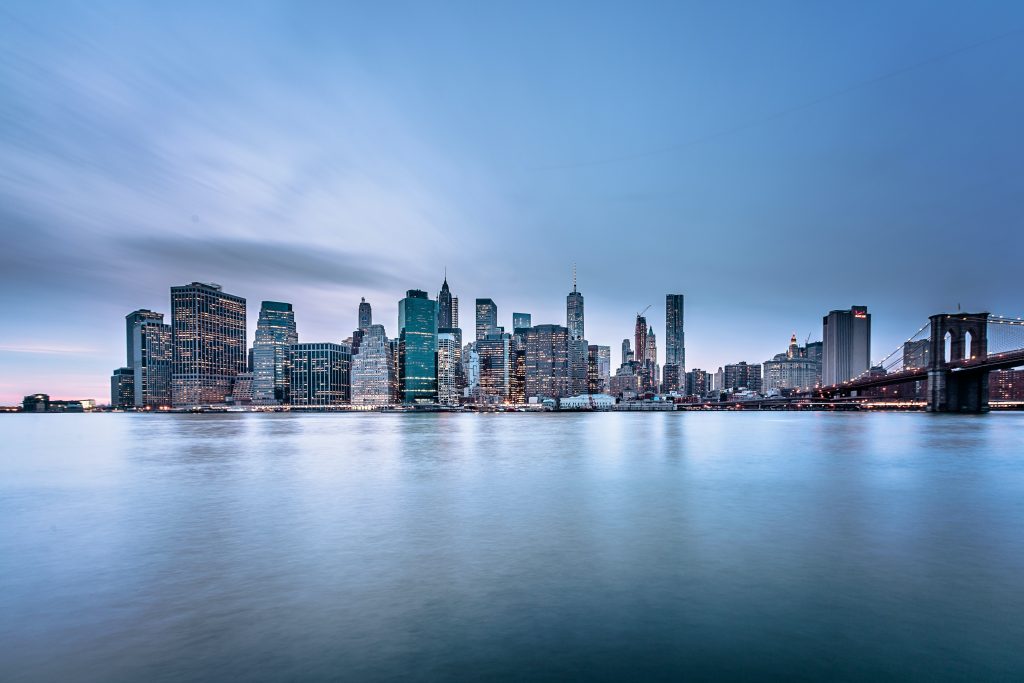 One thing that we all can agree on – the past two years have been nothing less than a bumpy ride. However, 2021 was slightly better than 2020, and we expect complete normalcy should prevail in 2022. With the vaccine rollout, we have some light at the end of this very dark tunnel. If the COVID-19 pandemic devastated your business and industry, you'll be relieved to hear that trade shows are returning in full force this year.
Trade shows and exhibitions can be an excellent strategy to skyrocket your business's growth and reach. If leveraged properly, trade shows can convert leads into clients, help you establish yourself as an expert in your industry, and even lead to long-term partnerships with other businesses.
Trade shows are an excellent choice for businesses that seek to gain new customers, partner with bigger companies, and grow. If you're planning on showcasing your business at one or more of these events in 2022, you'll require some strategies about how your business sets up its exhibit booth and captures visitors' attention.
Here's an overview of five tips that will help skyrocket your business at trade shows in 2022:
Planning and Preparation
Identifying your goals should be the first priority if you are thinking of taking a chance at trade shows. Once you have figured out this, you better identify your target audience, competition, and budget.
It is noteworthy to remember that there are many different types of events happening around the world, so it's important that you carefully choose one that suits your needs. After this, you should begin exploring the event website or brochure and make your reservation by contacting them with any questions.
Moreover, it's important to check the website for FAQs (frequently asked questions) about their location and dates/times/costs before reaching the convention center. This will make it easier for you during check-in on the date of the event. Having knowledge about all the aspects will make you familiar with where things are located and what kind of attire is appropriate.
Custom Exhibits
If you're planning for a trade show, custom exhibits are more cost-effective. You can also try trade show display rentals for your next show, which will help showcase your products in an impressive way. With custom trade show booths, you can get your brand in front of potential customers and make a lasting impression.
Instead of using generic templates, customized displays enable you to make things as per your requirement. This way, you can customize the look and feel of your displays and match them with your company's values and ethos.
Exhibits are a great way to connect people with your company on an emotional level. Through this, they're likely to remember it as well as remember what company put it there. This could mean that even if someone lacks time right now to buy your products or subscribe to your service, they may still consider you at some point down the road when they do have time or need something similar again.
Giveaways
Nothing can be better than giveaways to get people at trade shows to notice your brand, remember it, and come back to your booth. Why? Because it's human nature to love gifts no matter how small they may be. Giveaways can include a business card or sticker with your company logo, a pack of pens with your name on them, or even a small gift.
Remember – give away something that can be useful (or fun) so that people will crave to return for more. Deciding on what giveaway would work best for you can be challenging. If you are stuck in such a situation, don't worry.
You ask yourself these questions: What products do I sell? Which ones are most relevant to my target audience? What could I give away that would get their attention and still be relevant? Always try to create something unique by considering what's currently out there in the marketplace.
Lead Management After the Trade Show
Lead management is a constant process. In fact, this process begins before the beginning of your trade show. What does this mean? It means that lead generation and conversion strategies should work in tandem and long before you arrive at your event.
For example, if you have a booth at a trade show for three days, there is no wisdom in waiting until the last day to start thinking about what will happen when it's over. That would be too late. A large part of your success depends on showing up; however, I would say that the larger part of success is getting started early enough so you can ensure everything runs smoothly during and after your event.
Lead management involves three key components: follow-up, qualify, and close. Follow-up includes all the information about the customer's reviews. With the next step, i.e., qualify, you should try to know who can benefit most from your products/services based on their answers or actions during the event.
Once you have all this information, you should take steps to close the deals with potential and existing customers. This can include sending them customized proposals by contacting them through different mediums.
Conclusion
I hope these tips gave you some insights into how to leverage trade shows for your business. The trade shows are even more important for small business owners who seek to maximize the visibility of their products and services among potential customers.
But it's important to be well-prepared in advance if you want to stand out from the crowd. Whether you're looking for new business connections or simply test new campaigns and products, trade shows are a great place for businesses of any size.