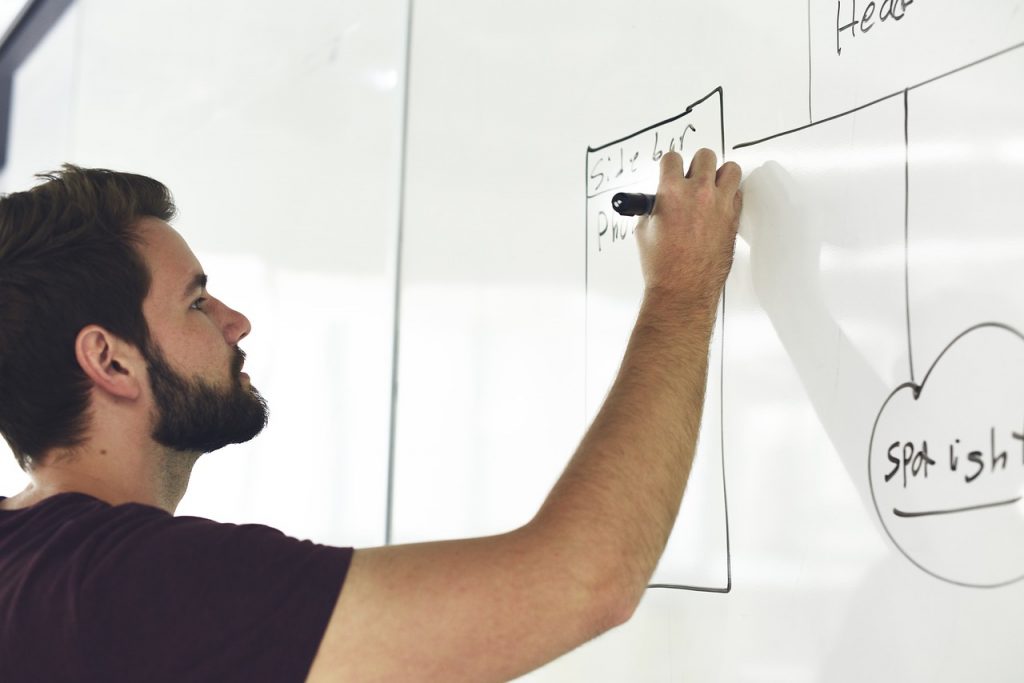 You won't really be doing business if you aren't already using social media as an essential part of your marketing strategy. Social media marketing is interesting enough to keep large corporations investing Billions of dollars every year. Now, the question is to find the key to small business social media marketing, so that you can leverage against big guns in your industry.
How can you use social media marketing to grow small businesses?
Social media marketing in plain words is to promote your business across social media platforms to make your business a brand. More than 45% of companies have grown their business from small to medium-sized corporations by using social platforms. Here is how you should get started as a small business:
Pick a social platform with less competition.

Find your target audience.

Identify the actual needs of your potential customers.

Add value to your product by writing high-quality content.
Pay great attention to the details in each of the steps mentioned above, take your time before you start promoting your business online.
Creating a personal connection is the key for social media marketing
Yes, creating personal relations with your customers is the social media marketing key for a small business that nobody will tell you. Every business does the steps mentioned above, but only smart marketers know that the actual growth happens when you successfully build a relationship with your customers. To create a special personalized bond with your audience, you must start by following these steps:
Provide 24/7 customer service.

Use social media influencers

Call your customers to ask about the reviews.

Make your customers happy by offering something for free.

Keep in touch by sending greetings now and then.

Never advertise directly.

Keep retargeting your customers
These are just to get started, and you will have to experience and test multiple strategies to find out what works the best to make personal relationships with your customers.
Steph Ross from Born Social says it best: "if a trusted influencer, an expert in their field, can make their audience feel something with their branded content, then you are moving in the right direction." here. 
Retargeting is where all the magic happens
Wouldn't you agree that it's better to retarget your existing customers instead of finding new customers?  Retargeting will save your time, money and other resources, and it will inevitably end up giving you better results.
The most popular social media platforms give you the opportunity to learn the details of your customers and save them for using later. For example, if you are using Facebook, then your Facebook page likes represent customers. Each like is a customer, and you can upload your latest adds of your Facebook page without spending a dime. There are a lot of other techniques, such as emails, tweets, Instagram hashtags to retarget your potential customers.
Use Local Influencers to grow into a brand
Using social media influencers is the easiest and very effective social media marketing technique. Customers love listening to them, and nowadays everybody is in the habit of reading reviews online before making a purchase. I personally use is for a lot for marketing my client's business; it has always given a very high rate of customer conversion.
 The idea is simple influencers yield results because people love to follow and listen to stars and famous people. The leading influencer will earn your business customers loyalty and trust to grow your brand's credibility and online authority.
How to find social media influencers for your small business?
If you have just started your business or if you're at the start of building your brand online, it's best to start with small local influencers rather than big guns. One simple reason for that is because famous influencers will cost you more money, which will probably be hard to manage in the initial stages. One other good reason to start with small influencers is that they will eventually grow and become famous so will your business. 
You can find local influencers on blog posts related to your business, Twitter, Facebook, Instagram or any social media platform that you are already using or plan to use.
Another way is to use social media marketing tools or agency like Anytime Web Design to help you monitor social activities and find your potential influencers, send them a message to engage them, and my advice is to make friends with them. 
I hope you enjoyed reading this article, and it helped you find the key to small business social media marketing. Keep experiencing and testing, I wish you the best of luck! Stay connected.