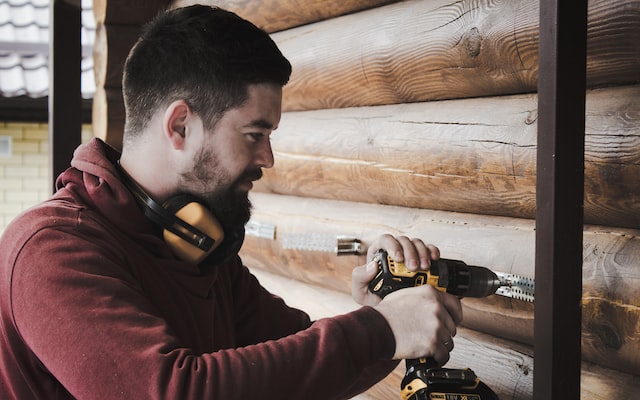 Whether you're part of a newly formed small business or an independent contractor looking for some local work to keep you busy while searching for a bigger job, securing more work as a builder isn't always easy. However, if you know where to look, and you have the right attitude, you can find more work, greater customer loyalty, and help to cultivate a reputation for being the ultimate professional builder. Below are just a few of the most important steps to take in order to get more work coming your way.
Be professional on every job
Everything you do and say needs to exude professionalism. Make sure you're writing out a building quote correctly (or at least study some building quote examples beforehand) and that you've been polite during all interactions with a potential client.
Chances are that many of the people you encounter will have had a poor experience with a builder at some point. Make sure you're showing that you are a professional who knows what to do and how to get it done. Try to be clear (but realistic) with prices and timeframes as well.
Keep an eye on listings
From local bulletin boards to online forums and social media channels, be sure to watch over everything. You never know what you might find and it just might be the perfect starting point that leads to a repeat customer or an opportunity to gain more business. Make time for doing a deep dive into the online job market and tradespeople ads looking for contracts or short-term jobs to keep you with a little income while you wait for that next big job.
Follow up with customers
Within 48 hours of the completed job, contact the customer and ensure that they're still happy with the job you've done. This can really help to create a strong relationship between the customer and your business, meaning they'll more than likely come to you again in the future with other needs.
Post on your social media channels
Uploading a few attractive images of a job well done is always a good idea. People assume that TikTok and Twitter are all about dance trends and funny sketches, but there's also a huge marketing tool there for a good builder to capitalise on by posting these pictures.
Encourage them to leave reviews online
Once a successful follow-up has been conducted it's always worth asking the customer if they'd mind giving you a fair assessment. A satisfied customer who feels like you genuinely care about their experience is far more likely to take the time to go online and give you a glowing review.
While the tips and ideas above may sound small, it's the perfect ground to build more customers, get seen online, and have people come to you with their building needs. In no time, you'll have developed a strong list of happy customers who are more than willing to recommend you to their family and friends.