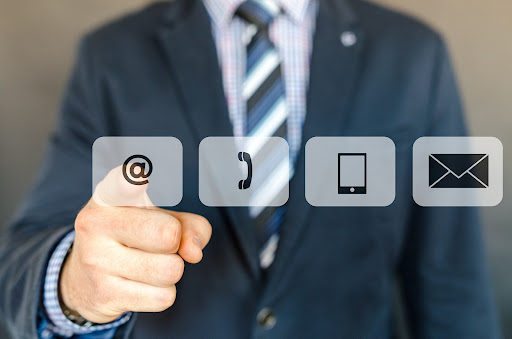 Making a small business successful requires both marketing savvy and a lot of hard work. Most business owners are well aware of how powerful a well-structured email marketing campaign can be. Figuring out the main goal you want to accomplish with your email marketing campaign allows you to optimize it for success. Before you start sending out messages to your existing and potential customers, you need to do a bit of planning. 
Verifying the email addresses on your list and figuring out ways to improve email deliverability metrics are crucial components of a successful marketing campaign. With the right tools, you can easily monitor email deliverability and reputation management metrics to ensure your messages are reaching the inbox of your target audience.
For most business owners, generating more leads is the main goal they have when investing in email marketing. Are you trying to generate more sales leads with your email marketing campaigns? If so, here are some tips to help you accomplish this goal.
Provide Email Recipients With an Irresistible Offer
In a recent poll, nearly 23% of the marketing professionals surveyed claimed that email marketing was the best lead generation tool at their disposal. If you want to generate more leads with the help of email marketing, then you need to avoid sending out emails with no clear purpose or incentive. Attracting attention from potential customers with an email is only possible if you are offering them a great deal.
Sending out digital coupons for the products and services offered by your business is a good idea. Not only can this spark the interest of potential customers, it can also help you grow loyalty with your current customer base. 
Attention-Grabbing Subject Lines Are a Must
One of the first things a person will notice about your marketing email is the subject line. The biggest mistake many business owners make with their email strategy is sending emails with boring subject lines. If your subject line doesn't connect with an email recipient, they will probably delete it without even opening it. That's why it is so important to optimize your email subject lines.
When trying to write better subject lines, consider the following tips: 
     

Build curiosity with your subject lines

     

Use urgent language and deadlines

     

Add a personal touch

     

Keep it short and sweet
Performing A/B testing is the best way to figure out what type of subject lines your audience responds to. This will help you determine what is having the most impact with your customers. 
Incorporate a Click-Worthy Call to Action
Once you have a great subject line in place, you should focus on the body of your email. While there are many important parts in the body of your marketing email, none are as important as the call to action. The call to action is usually the last thing an email recipient will see and should include information about the next steps they should take.
These steps usually include things like contacting a member of your staff, signing up for a newsletter or taking advantage of a digital coupon. A well-written and persuasive call to action can help you generate higher-quality sales leads in no time.
It's Time To Optimize Your Email Marketing Campaign
By using the tips in this article, you should have no problem generating more leads with your email marketing efforts. If you don't have the time or tools needed to create and monitor email marketing campaigns, there are experts who can help you build an effective email marketing strategy for your company.