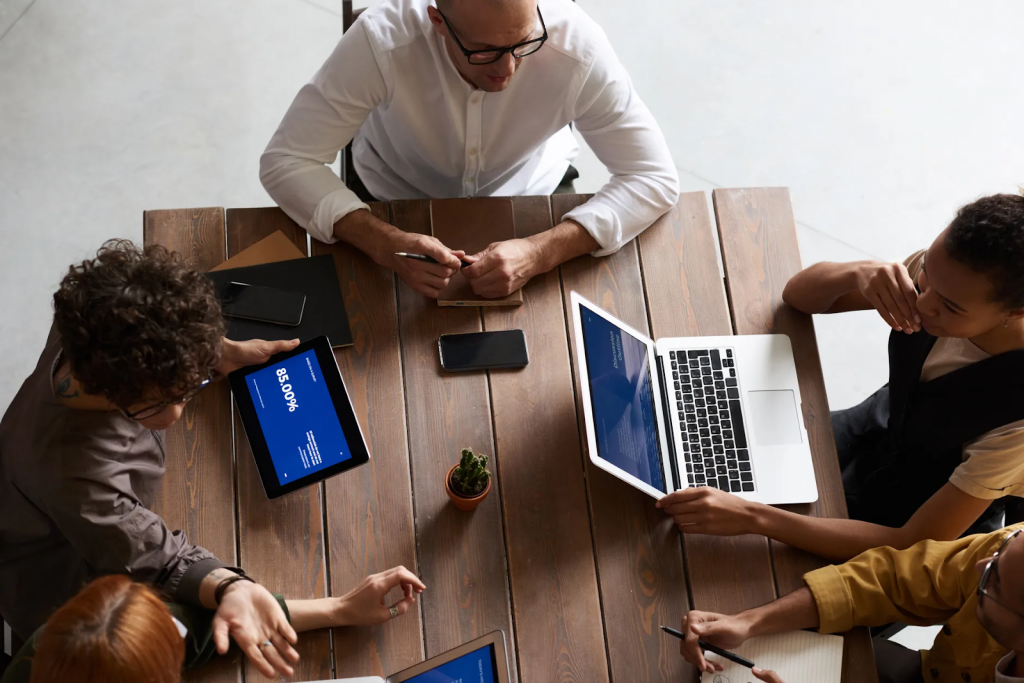 It is a very difficult job to find a right and talented candidate for the right opening job position. This thing is more time consuming and costly too. It can take a month to recruit the right candidate for the opening vacant. For this purpose, there are many staffing and recruitment agencies in San Francisco in the USA. Everyone is competing on the basis of their services and successful placement retention rate.
These agencies are working for the companies and find them the right candidate for their position or project with a successful agreement. Moreover, some of them also work for the candidates and find the right job for them, appointing them whether it is project-based, part-time, or full time. These firms are working for decades for business organizations with their services of staffing and recruitment.
These agencies found the right candidate by search, evaluation, and then shortlisted them who match with the requirements of the job description. The primary duty of the recruitment agency is to found the right candidate for a suitable position for the required company. They work for you to find the best and right one from the crowd of candidates with no or extra skills. They will save you time and resources.
Here we have collected the top best temp agencies in San Francisco working for staffing and recruiting with skilled professionals in different industries like IT Technology, medical and healthcare, and many more.
1.Scions Staffing
Scions Staffing is the award-winning recruiting agency working from 14 years in the industry of expertise, Finance, Administrative, operations, Human Resources, marketing, IT, Sales, legal, executive leadership, Technical, Medial, and healthcare, Non-profit staffing, Engineering and many more.
It is awarded in the list of top best Executive Recruiting firms nationally and globally by Forbes. They provide complete services across the USA including Executive search services, Direct hiring, Temporary staffing, Interim Leadership placement, Human resources consulting, and on-site recruitment. They are placed in the top of the best list due to their customer satisfaction and 98% retention rate.
2.Robert Half
Robert Half is a leading firm in the recruitment services in the area of expertise like Finance, administration, Technology and IT, Marketing, and Legal. It is located in California and was founded in 1948. They have been working for decades with the best placement retention rate. They are providing recruitment, staffing, and executive services to multiple companies in the USA and around the globe.
3.Allegies
Allegies global solution has been working for almost 20 years and it is located in New York. They are working for different industries like Workforce solutions, Talent development, RPO, MSP, and Consulting. The headquarters of this firm is based in Hanover, Maryland. They are providing services for recruitment, and placement in several sectors of the country.
4.Kelly Services
They are experts in the fields of IT, Administration, Education, Science Managed Services provider, and many more. It was founded in 1946 and the best workforce services provider and the headquarter is located in Michigan. They are providing services of recruiting, consulting, BPO, and Temporary hiring with higher placement success rates.
5.Adecco
Adecco is the staffing and recruitment firm located in Glattbrugg, Zurich that was founded in 1996 for the purpose of this agency is the best candidate for the right job. The platform was founded to help the companies to grow their staff in the field of IT, Human Resources, Medical and Science, retail, and many other industries. They are providing services in different countries like UK, New Zealand, North America, and Australia, etc
6.Randstad
Randstad is another best human resource consulting firm that was founded in 1960. The Headquarters of this firm is located in Amsterdam. They are offering many services like recruitment, RPO and MSP for many industries like Finance, accounting, Technology, and engineering sectors, and many others like education.
7.Aerotek
Aerotek was founded in 1983 and its headquarter is located in Hanover, Maryland. They are providing staffing, and recruiting services in the areas of professionals, technical, and industrial sectors. They are located in Chicago, IL.
8.Manpower Group
Manpower group of industries was founded in 1948 and its headquarter is in Wisconsin. It is a public company of pre-eminent employment agencies in the USA. They are offering the services of permanent, temporary, contract-based, and project-based recruitment services in the USA.
Final Verdict
We hope you will find our blog helpful in the matter of the top best temp agencies in San Francisco. These agencies are found to be the best according to their services and success rate in the placement of candidates in the right position.